This report will show you SKUs that our stores are trying to sell, but that we need to get data for the items in order for our stores to list the items. With your help, we are able to provide our mutual clients with the very best product information which helps our stores sell your products.
To help identify which products the stores are trying to sell we provide the following information:
Product SKU: This is the manufacturer SKU that the store is using for the product.
Product Name: This is the name of the product that the store is selling.
Barcode(s): The barcode(s) that the store has assigned the product, this can be just the UPC, EAN, or ISBN or a combination of them.
The products are grouped together by their Product SKU, and the search box can be used to filter by the product names, SKUs and barcodes.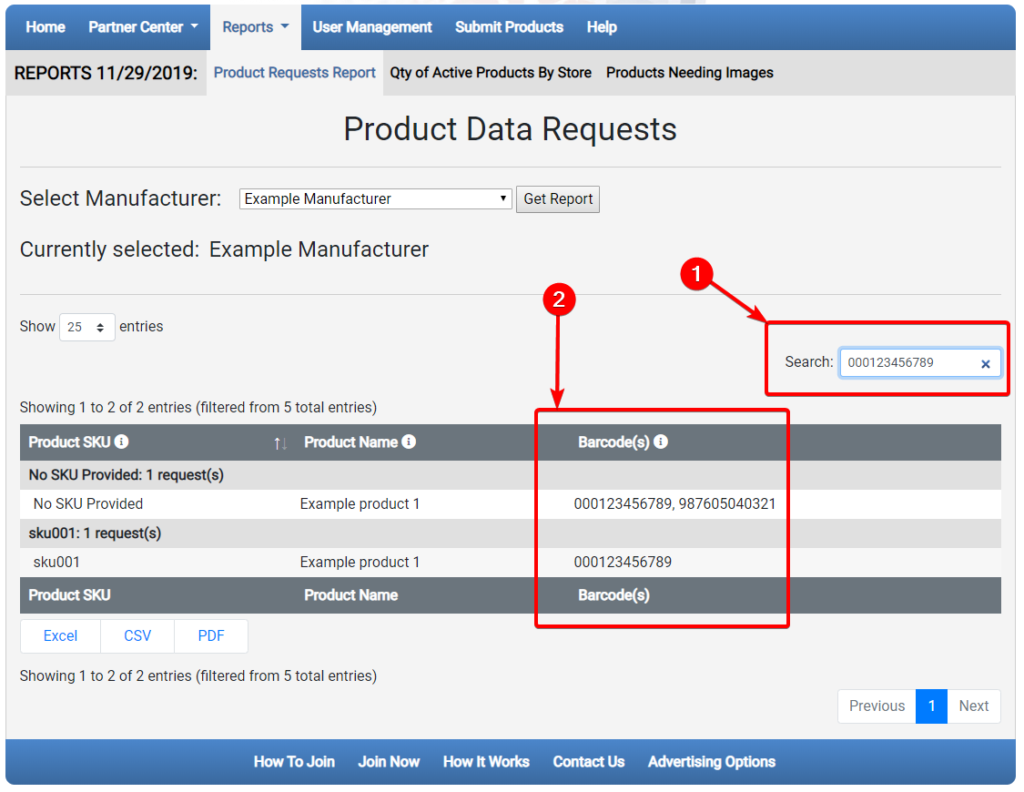 This report can also be downloaded as an excel, csv, or pdf file by using the buttons below the table, simply click the respective button and the download will begin.